Elecom Soft Leather Cover for Docomo dtab d-01G
Product Code:
Elecom Soft Leather Cover for Docomo dtab d-01G
Soft leather cover with high-class feeling for docomo dtab d-01G which angle can choose in four phases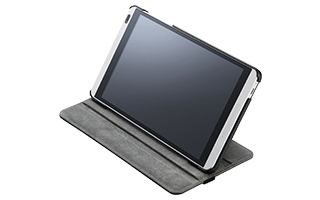 It is soft leather cover for docomo dtab d-01G which can choose angle to four phases to the scene while using high-quality soft leather material.
With belt fixing the flap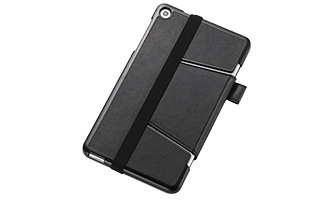 There is a flap that covers the LCD screen when not in use. The flaps can be belted and there is no need to worry about opening unexpectedly.
Hard to scratch the body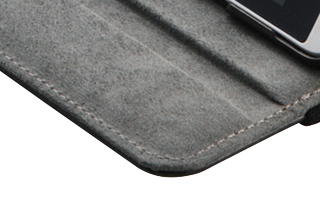 We adopt brushed material which is hard to be damaged in the body in the cover inside.
We can operate, charge with putting on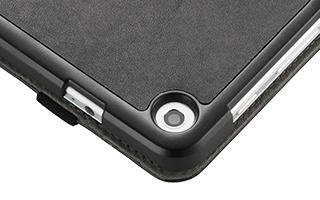 With the cover attached, you can check the LCD screen, operate the main unit, operate various buttons, and connect the charging / communication cable headphone.
Easy to hold and operate with one hand
A handhold belt is attached to the inside of the flap for easy operation with one hand.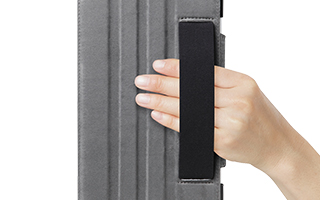 LCD protective film is attached
Comes with a full-size LCD protective film that protects the front LCD screen.
Cut film included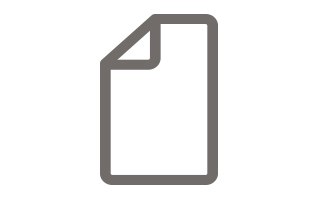 The protective film has been cut to the size suitable for docomo dtab d-01G.
Paste and paste can be done
The protective film is a self-adhering type with a silicone film coated on the surface to be attached, and can be attached without using an adhesive or double-sided tape. Easy to paste, it is also possible to paste again.
specification
| | |
| --- | --- |
| Compatible models | docomo dtab d-01G |
| set content | Case x 1, LCD protective film x 1 |
| Material | Surface: synthetic leather, lining: polyester, core material: polycarbonate |
| Color | black |
| Film material | Surface: PET, adhesive side: silicon film |