Elecom Soft leather cover for MeMO Pad 7 ME 176 C (Blue)
Product Code:
Elecom Soft leather cover for MeMO Pad 7 ME 176 C (Blue)
Product features

Soft leather cover with 4 levels of adjustable angle quality texture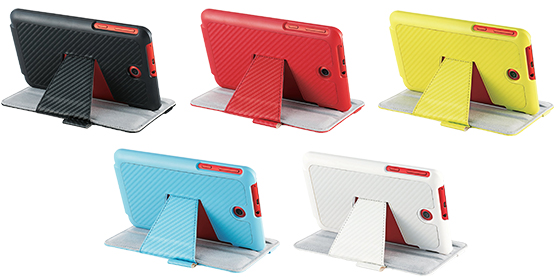 It is soft leather cover for ASUS MeMO PadTM7 ME176C which can adjust angle of tablet to four phases to the scene using high-quality soft leather material. Color variations prepared for five colors of black blue red white yellow.

Sound is easy to hear
ASH structure (Around Sound Horn structure) that makes it easy to hear the sound of the rear speakers from the whole surface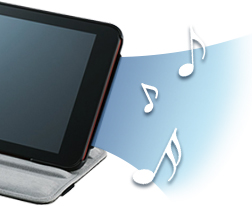 ※ Image

Touch pen also hold
You can carry the touch pen by inserting it into the touch pen holder.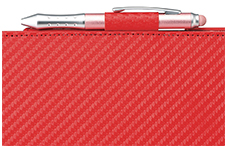 Fastens with flap groove
The deep groove secures the device at an easy-to-see angle.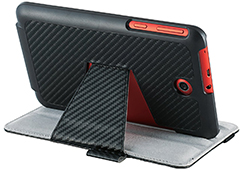 Relieve shock
The core material inserted inside the cover softens the impact.

It is easy to see without covering the screen
The edge of the cover does not cover the LCD screen, making it easy to view and operate.

Belted flap
As it is attached by flap with fixed belt, we protect LCD screen well and fix.

Connect and operate
While the cover is attached, various button operations and cable connections are possible. * Depending on the connector shape, some cables can not be connected.
Full size LCD protective film included

Comes with a full-size LCD protective film that protects the front LCD screen. The protective film has been cut to the size suitable for ASUS MeMO PadTM 7 ME176C.
The protective film is a self-adhering type with a silicone film coated on the surface to be attached, and can be attached without using an adhesive or double-sided tape. Easy to paste, it is also possible to paste again.
specification
| | |
| --- | --- |
| Compatible models | ASUS MeMO Pad (TM) 7 ME 176 C |
| set content | Case body × 1, LCD protective film × 1 |
| Material | Surface: synthetic leather, lining: polyester, core material: polycarbonate |
| Color | blue |
| Film material | Surface: PET, adhesive side: silicon film |